Allowable Pressure Calculations
---
MAWP is a native Windows application which provides an intuitive, straightforward modern interface to allow the user to accurately calculate working pressures for historical boilers using a variety of current and historic boiler regulations.
Calculations are provided for the barrel, dome, flat and curved stayed surfaces, staybolts, through-stays, diagonal says, double-plated surfaces, curved surfaces under external pressure, and wrapper sheets on locomotive boilers. Options support barrels with multiple courses, wet-bottom locomotive style boilers, different types of staybolt threads, additional calculations, and any combination of code calculation references (where some codes may be silent, other code equations can be used).
Defaults are provided for each code edition. Defaults cover safety factors, expected material tensile strengths, maximum allowable loads, etc.
A mature help file is provided with details on how to use it, code references with descriptions, etc.
Two styles of PDF reports are available:
Summary reports to verify input parameters and provide a result.
Detailed reports with full code references and equation print-out with coefficients.
This program is used across western Canada to produce reports for submission to the jurisdiction having authority. Contact for licensing options and/or consulting services to provide reports on your specific boiler(s).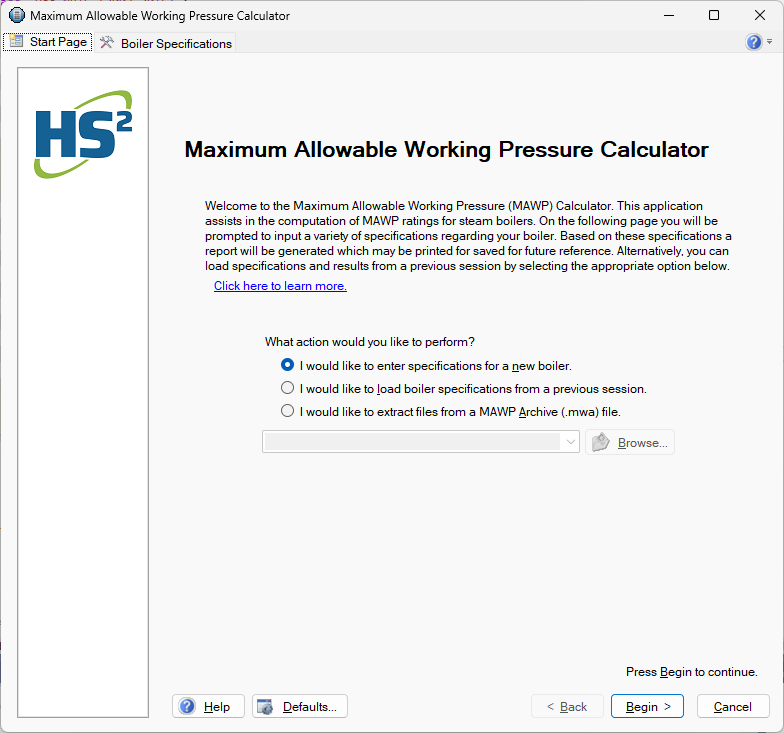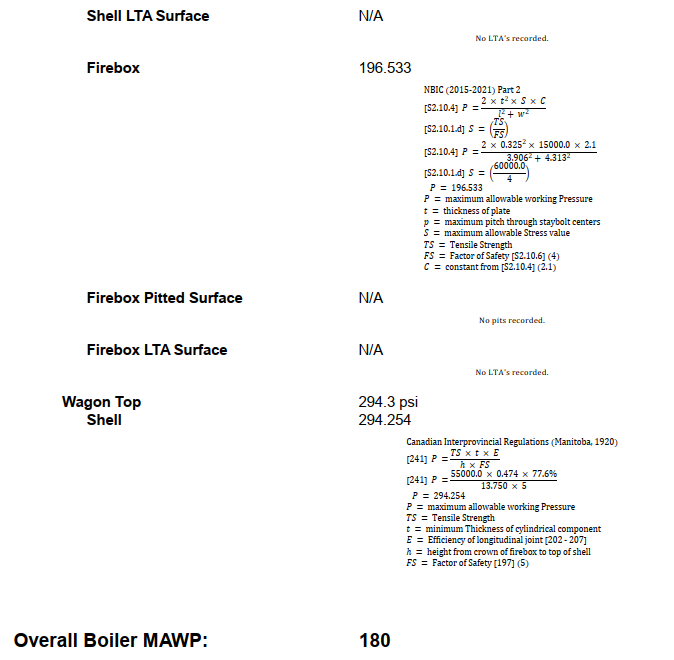 REGULATIONS SUPPORTED
---
NBIC 2007-2021

ASME Section I (1914, 1918, 1962, 1971 editions)

Massachusetts, 1911
Canadian Interprovincial Regulations

Manitoba, 1920
Ontario, 1913, 1922, 1931
Alberta, 1910
British Columbia, 1901 – 1944

ASME Section III (Locomotives) (1927 – 1952 ediitions)

Excerpts from other regulations, worldwide